Welcome to the Nelson and District Women's Centre, and thanks for visiting our website! We provide a welcoming space, support, and free resources for women to learn, connect, and become empowered in their own lives and engaged in their community.
For over 40 years, we have worked to build a healthy community by playing a positive role in the lives of women and advancing gender equality. Our umbrella organization, the West Kootenay Women's Association, is a registered charity officially incorporated in 1974. That makes the Nelson Women's Centre the longest-running rural women's centre in Canada! You can learn more about the history of the West Kootenay Women's Association here.
The Women's Centre is located in Nelson and serves the West Kootenay region. We acknowledge that this is unceded Indigenous territory belonging to the Sinixt Nation.
Take a look around our site and learn about what we do, and how you can get involved!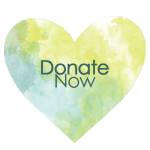 Donate now through CanadaHelps.org!
If you, too, believe that a strong and healthy community is one in which women feel supported, empowered, valued, and heard, you can have a profound impact by clicking this secure donation link and supporting the Women's Centre. Thank you for your generosity and your commitment!

"The Women's Centre is an integral part of my community. It offers me a place to belong and be accepted without judgement. I live paycheck to paycheck so a loaf of bread, a can of soup, and a block of tofu go a long way toward supplementing my weekly nutrition… I hope to continue visiting the Women's Centre for a long time to come."