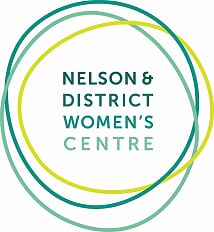 We acknowledge and honor, first and foremost, that we 
 reside and work on traditional Sinixt-tum-xula7xw (territory.) 
____________________________ 
The Nelson and District Women's Centre (NDWC) has gone through many changes over the past 40+ years of service and is working toward being a progressive and intersectional feminist model and resource for our community and beyond.  As a way to better understand what the centre is doing currently, this engagement letter provides information about the NDWC and the growth that has and is happening. You are encouraged to seek out more information regarding terms and concepts that obviously have much more complex literature than the definitions given here.   
In 2002 the NDWC bylaws were amended to include trans women. This policy change was initiated and lead by Christopher Moore of Trans Connect, a transgender, health, education, and community program run through the non-profit ANKORS that supports trans people and their allies access resources .  This was an important move within the NDWC and was one of the first, if not the first, women's centres to be inclusive to trans women. Since then, the NDWC has been actively working toward a more comprehensive trans inclusive policy.  
In 2016 we created the TRACES (Trans Resource and Community Engagement Space) drop-in program in an effort to begin the process of including and repairing our relationships with trans, non-binary, intersex and two-spirit folks in our community. The establishment of this program involved a series of community consultations and workshops, including  Trans 101, hosted by Trans Connect, in an attempt to bring more awareness to those unfamiliar with how the gender binary plays an integral role in patriarchal structures. These understandings are foundational to decolonizing and progressive feminist practices. Since opening this branch of service, we have continued to learn about and work towards serving the deep needs affecting trans and non-binary members of our communities. These include but are not limited to: violence, including intimate partner violence, housing insecurity, un-employment/unstable employment, sexual harassment and assault, reproductive justice and parental support. The NDWC is uniquely positioned to address these issues and has been doing so for decades.The NDWC continues to provide safe space and resources with and for the TRACES program and those who access it. The NDWC acknowledges that for any program to run successfully it must be run by those qualified to do so. If we are interested in trans inclusion it is imperative that we hire trans folks and provide them with a platform to let us know what their needs are and not the other way around.  
Decolonizing Practices within the NDWC
In conjunction with commitments to have the NDWC be an inclusive and intersectional community space we have also made commitment in line with the UN Declaration on the Rights of Indigenous Peoples (www.un.org) and the Truth and Reconciliation Commission Report's Calls to Action (www.nctr.ca.) The NDWC is making deliberate steps to decolonize and Indigenize the Centre and are doing so by starting to implement formal policies and practices within the NDWC to support and honor respectful relationships with Elders and Traditional Knowledge Keepers in our community. We acknowledge that in order to decolonize, we must critically examine the effects of colonization and decentralize white privilege within our communities and our social justice work. With permission, we must actively create opportunities for employment, engagement, Indigenous presence and knowledges; as well as safe, physical spaces that reflect the priorities, interests, concerns and sovereignty of local Indigenous peoples. Again, if we are interested in decolonization, it is imperative that we follow those who are most qualified to lead. We have most recently been working with representatives from 4 Nations Coalition and local Sinixt Matriarch Society, Smum'iem to begin repairing and growing our relationships and make tangible changes within our organization. 
What is the gender binary? 

It is common practice in our culture to assign a perceived gender based on our genitals at birth and are quickly socialized to fit into one of two categories:  'boy/man' or 'girl/woman.' Each category imposes a laundry list of socially constructed traits and expectations that perpetuate toxic gender stereotypes that permeate our culture. We are taught to understand gender as this rigid, either/or, unchanging 'fact' of life when the opposite is true; it is nuanced, fluid and deeply personal. Most people who feel comfortable with their assigned gender have never thought to question the very notion of what that means. Yet those whose varied gender identities and expressions fall outside of this false binary face exclusion, invisibility, discrimination and barriers to access even the most simple, necessary spaces, such as bathrooms, hospitals and schools. Gender specific social services meant to address gender-based violence – places such as: women's centres, shelters, rape crisis centres, safe houses for those fleeing violence, – leave the people most vulnerable to gendered violence with no safe place to go. We need to deconstruct the notions of gender and make room for all genders to feel safe and supported. 
What is Intersectional Feminism?  

"Intersectionality" is a term coined by American Civil Rights advocate and leading scholar, Kimberlé Crenshaw. Intersectional critical theory gives us an analytic framework in which we can identify how interlocking systems of power impact those most marginalized in society.  Each of our intersecting identities (such as race, gender, sexuality, class and ability) overlap to create complex, interconnected experiences of systemic discrimination or disadvantage. Our work at the NDWC must recognize these crucial intersections of identity and practice triage within our civil rights movements: the hardest hit/the most vulnerable among us must be helped first. We must intentionally create space for those whose identities and experiences have been erased and invalidated by the practice of consistently centering white, heterosexual, cisgender, able bodied experiences within our culture and politics.  
The Practice of Developing a Culture of Inclusivity
In the words of Kevin A Patterson, "if a group isn't being actively inclusive, it is being passively exclusive". Decolonization practices within organizations and equal rights, protections and access for trans people have been largely ignored and the effects are palpable. Steps are slowly being taken by our governments and institutions to implement strategic policies to address this; SOGI (Sexual Orientation and Gender Identity) and Indigenous based education curriculum have been introduced in schools for example; and the push for more inclusive language, policies and protections are being seen, but more needs to be done.  Community partners like WAVAW (Women Against Violence Against Women) in Vancouver have been developing policy and practices that address these issues and we are happy to have opportunities to work in solidarity and collaboration with these larger partners that have been able to access funding to forward this work.  Our intent is to address the gaps in our service model with constitutional policy change in line with the Human Rights Code of Canada and the UN Declaration on the Rights of Indigenous Peoples. Funding relationships we have with entities like Vancouver Foundation are strongly supporting this direction.
Why are these things important?

Lives are at stake. Historically and currently, Indigenous women and trans people experience the most violence, invisibility and discrimination within our public and private spheres; our homes, workplaces, schools and health care systems are minefields. Some independent research suggests that more than a third (2 in 5) of all trans people have experienced violence in 2017, and this is only publicly available, reported data. Indigenous women and girls experience disproportional amounts of violence; 3.5 times more than non-Indigenous women. This staggering violence is also on the rise; statistics Canada has done little to investigate actual numbers, and often, the numbers are consistently estimated to be higher than what is actually being reported. Both groups are significantly overrepresented as victims of homicide. Also overrepresented are underemployment and poverty rates, lack of access to proper health care, social services and education.
Our Next Steps & How You Can Support 
We are actively seeking members to join the NDWC. Membership enables members to vote at our Annual General Meeting. You can purchase a membership on a sliding scale up to 40 dollars. At our 2018 AGM in September are changes to our constitutional policy to include trans, non-binary, intersex and two-spirit folks and to speak to our commitment to decolonization. Action on these issues is needed and necessary. We are also welcoming new Coordinating Collective board members, and as always, volunteers to help run our innovative programs and our drop in. We are always looking for donations and funding to continue providing these programs to our community.
Some exciting things on the horizon:
We are currently also looking into ways we can better support our immigrant and refugee community. 

 

We are currently exploring options to host a Feminist educational summit.

 

New social enterprise in the works, with intent to build our capacity towards social housing provision

 

Pursuing Childcare Funding to increase accessibility to parents

 
The Impact of Change at the NDWC
There are some in this community who feel the changes outlined in this document go against our mandate and are a detriment to those we serve. We respectfully disagree. Our regular programming will remain as we expand our services and continue to create more inclusive programming that will benefit and enrich the greater community. These simple and necessary actions will lead to positive changes that fulfill our collective needs as we work toward justice and equality for all. We would like to remind everyone that our mandate is to provide a safe, non-violent space free of barriers. To put simply, if you come into the centre or phone/email you must abide by our Code of Conduct. Refusal to do so will result in being asked to leave the premises. NDWC staff have been inappropriately approached and we ask that staff are not approached outside of their regular work hours. Our staff, CC members and our community at large have witnessed increased violence and have been subjected to a wide range of verbally abusive, threatening and intimidating behavior, perpetuated in part by the spread of false information, fear based assumptions and ignorance. The time and energy spent on confronting this behavior has had ill effects on the physical and mental wellbeing of staff / volunteers at the NWDC and is taking limited time and resources away from our work. The NDWC would like to express that our fundamental human rights are not up for debate and will not tolerate abusive behavior. As Audre Lorde reminds us,
"What woman here is so enamored of her own oppression that she cannot see her heelprint upon another woman's face? What woman's terms of oppression have become precious and necessary to her as a ticket into the fold of the righteous, away from the cold winds of self-scrutiny?"
We can do better! Please support the Nelson and District Women's Centre and help support your community.