The current (2017 to 2018) Coordinating Collective is made up of: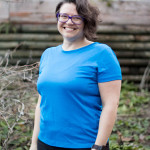 Andrea Hyde (Co-Chair)
Andrea grew up in Alberta, but followed her love of the mountains and skiing as soon as she could by moving to Fernie and Nelson in the early 2000s. She has since studied math, receiving her Masters in math from UBC in Kelowna, and moved back to Nelson in May 2015. During her time at university, she enjoyed volunteering at women's centres, so connecting with the Nelson and District Women's Centre felt just right. Andrea still enjoys skiing as much as she can, as well as biking and hiking when the snow isn't falling.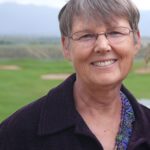 Vita Luthers (Board Member)
Vita is now retired after many years working on women's issues here and in the USA. She is currently involved with environmental and social justice issues with the Nelson Chapter of the Council of Canadians. She also does volunteer work with the Taghum Hall Society. She started the Nelson Women's Centre and was the first coordinator in 1973! She worked as an Outreach worker around issues of women's employment and discrimination and taught various courses through Selkirk College assisting women with jobs and "non-traditional employment".  From 1980-4, she worked on the Women's Access Program through Selkirk College as a counsellor and advocate for women's education. From 1985-2008 she lived in Chicago, Illinois where she pursued a Master's degree in Lithuanian Studies. While there, she worked in the Women's Studies program at the University of Illinois. After getting her degree, she worked as a Health Educator at Prentice Women's Hospital as the director of their Health Learning Centre which was part of Northwestern Memorial Hospital complex in Chicago. Her focus was on women's health issues and education. She also served on the board of the Evanston Waldorf School for several years. In 1995 she enrolled in the Chicago School of Massage Therapy and received her certificate to practice massage therapy. In 1997 she moved to Eugene, Oregon where she had a private practice for 12 years until moving back to Nelson in 2008. "After 23 years of living in the USA, it is wonderful to be back in our old homestead in Sproule Creek!"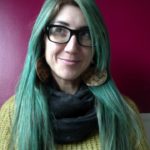 Stephanie Andrade e Castro (Co-Chair)
Stephanie is a revolutionary intersectional feminist who spends her days and nights looking for ways to dismantle the capitalistic patriarchal system. She is a community organizer, educator, and advocate. Her favourite places to be are in the mountains, near any body of water, and in big cities. She completed a Bachelor's degree in political science and philosophy at Concordia University in Montreal, and a Master's in Political Science at UBC in Vancouver. Her academic interests included: intergenerational trauma, cognitive science, memory, social policy, intersectional feminism, transitional justice, social movements, and civil disobedience. She loves music (especially political hip hop), reading, biking, snowboarding, films, fashion, and tattoos. Her favourite thing to do is hang out with her family-  she is the mother of a rad 7-year-old daughter and married to her best friend.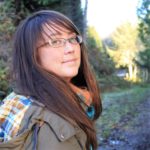 Kristen Taniguchi (Board Member)

Born and raised in Winnipeg, Manitoba Kristen moved to Nelson in 2014 with her partner and two dogs to find a cozy art based and snowboarding community.  Prior to moving to Nelson, Kristen had a passion for helping others; she's volunteered for many community events in Winnipeg, including Oxfam and Art City (a local art based Drop-in center for youth).  Kristen also had the pleasure of working and helping those who were affected by the 2012 Alberta flood that displaced several thousand people. With a background in International Development Studies and Art History, Kristen learnt under many professors who were skilled in non-violent activism and feminism.  With a great passion for helping others, Kristen believes that every woman deserves an equal chance in the world.  She is also committed to bringing her skills to women in Nelson and give back to the community.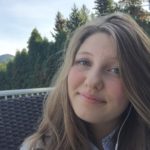 Chloe Hand (Board Member)
Chloe is a bourgeoning feminist currently attending LVR in Nelson. She is looking for ways to support the strong women around her, and to learn about the passions and plans of other feminists. While she is not sure what she will pursue out of high school, she is sure that she wants to bring a voice of equality, justice, and love with her.
Nadia Abdallah (Board Member)
Bio to come…