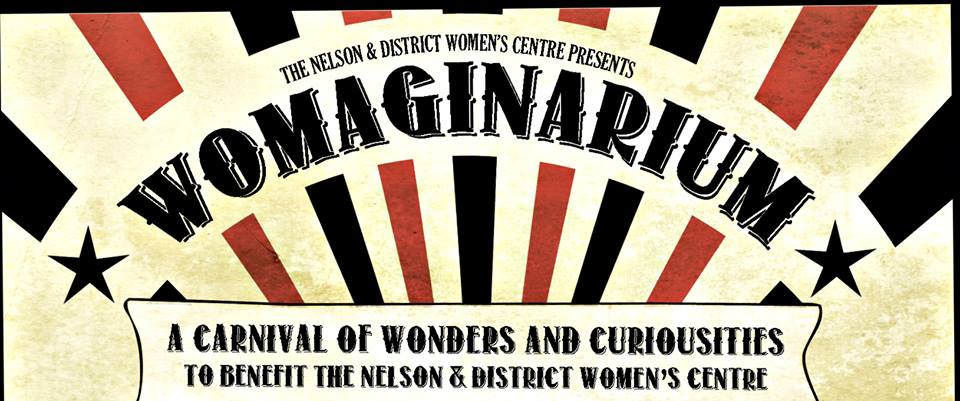 Womaginarium is our signature event, the single biggest fundraiser of the year for the Nelson and District Women's Centre, held every year in November to a packed house. This year's event will be held at the Prestige Resort on November 17th. If you would like to get involved in this always-sold-out event, either as a performer or marketplace vendors- tarot, face/body paint, henna…any caravan/circus type of fun, please get in touch with our organizer at shannon@nelsonwomenscentre.com. Check out some of the media coverage on past editions of Womaginarium:
http://www.nelsonstar.com/entertainment/womaginarium-gets-bigger-and-better/
http://thenelsondaily.com/megaphone-blast/dress-and-step-right-womaginarium-carnival-wonders-and-curiosities#.WcF8QNFrzcs
And a few photos from past events.